Home Page
Annual Meeting of Council Wednesday 5 May
The Annual Meeting of Council takes place via Zoom at 7.00pm on Wednesday 5 May.  An agenda for the meeting, including the Zoom link can be found under the Committees tab above. 
The May cycle of meetings has been adjusted to take account of the Government decision not to extend the use of videoconferencing beyond 7 May 2021. The meetings of Policy and Management Committee have been cancelled, with key items of business instead being added to the agenda of the Annual Meeting of Council.  The Planning & Environment Committee meeting scheduled for June has also been cancelled. 
Dorchester Town Council
We are the parish authority for the county town of Dorset.  There has been a history of local government in the town since Anglo Saxon times and Dorchester has been the county town since 1305.  It has elected a mayor since 1629.  The Town Council was created in 1974.
The town has a population of around 20,000, which continues to grow quickly with the expansion of Dorchester at Poundbury and Brewery Square.  The Town Council provides a range of community and recreational facilities, and promotes the town's interests with the other statutory bodies that operate in the town, notably the Dorset Council.
The Town Council has 20 members in five wards, elected for a period of 5 years.  Elections to the Town Council took place on 2 May 2019, - results for each ward. 
Mayor of Dorchester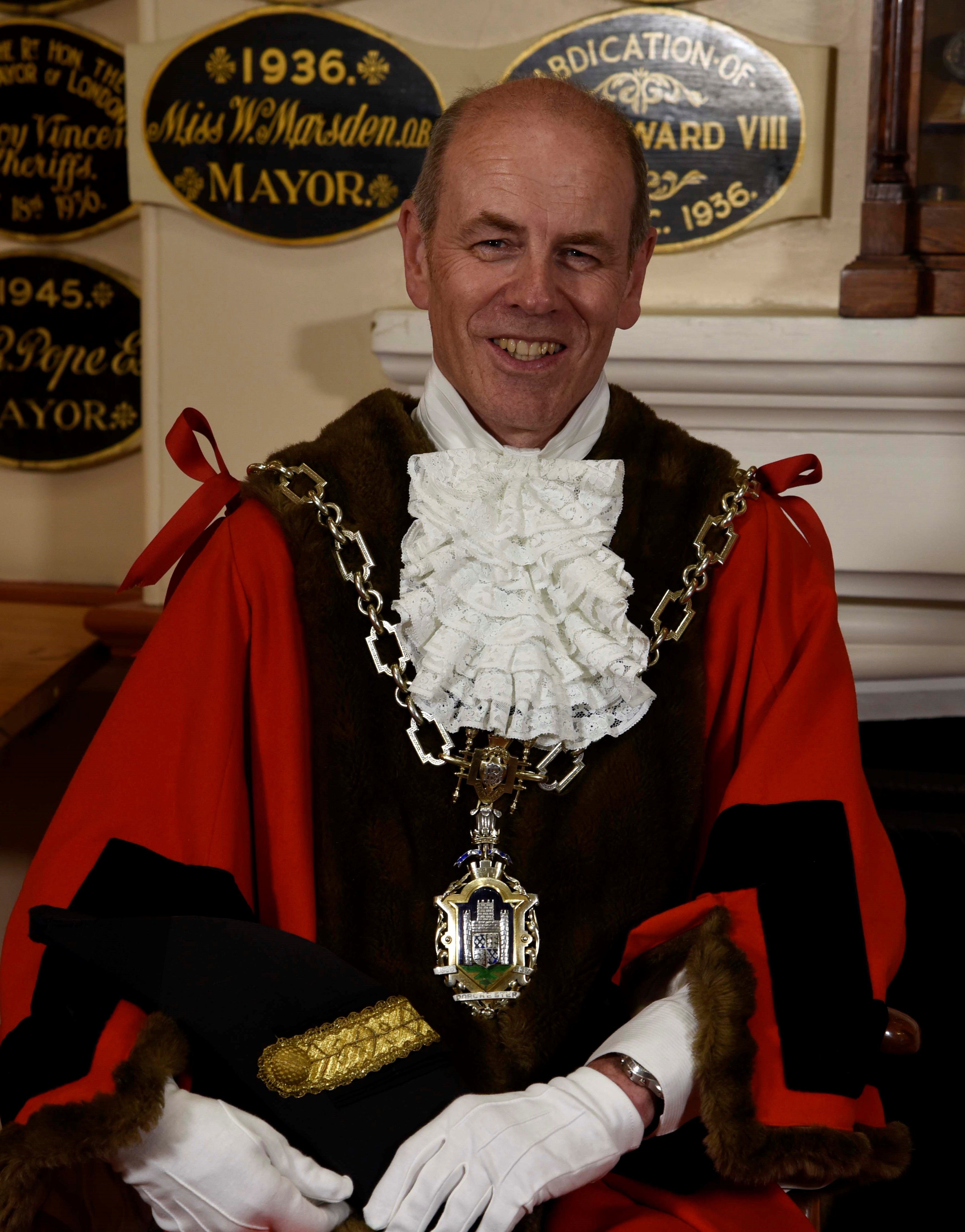 At the Full Council meeting on Monday, 18 May 2020 held online due to the Covid -19 Pandemic, Councillor Richard Biggs was appointed Mayor of Dorchester for a successive year. It was also agreed that Councillor David Taylor would continue in his role as Deputy Mayor.
First elected to the Council in 1993, Richard also previously served on West Dorset District and Dorset County Councils and was elected to  the Dorset Council in May 2019. He previously served as Mayor in 1997–98, 2005-06 and 2019-20.
Richard has lived in Dorchester all of his life.  He will be supported by his wife, Carolyn as Mayoress.  He will  look to support local charities working to help recovery and emerging legacy projects, to which underspends from this year's Civic fund will be added.    
If you would like to invite the Mayor to an event that you are organising please download a Mayoral Engagement Form or contact Georgina Wakely, the Mayor's  Secretary. 
- Mayor's engagements for the forthcoming week
Weymouth Avenue Cricket Pavilion
In a bid to reduce Dorchester Town Council's carbon footprint we have installed Ground Source Heating and a water bore hole at the Weymouth Avenue Cricket Pavilion.
Our project has been part funded by Low Carbon Dorset as part of the European Regional Development Fund and it increases the capacity of renewable energy deployed in Dorset (output C30) by 15kW. It reduces Dorset's greenhouse gas emissions (output C34) by 16.5 tCO2e/yr. It reduces the import of primary energy into public buildings (output C32) by 31,700 kWh/yr.